Stormboard – Online Brainstorming and Planning
See on Scoop.it – Technology & Training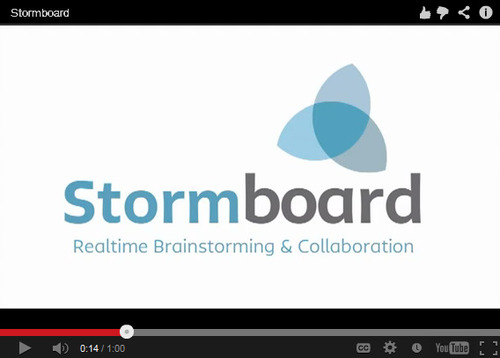 Stormboard – Online Brainstorming and Planning
Add ideas, photos and videos to a shared online whiteboard. Organize, prioritize, vote and comment on ideas in real time and instantly export reports.
What's new?
Our new interface is sleek, more intuitive and easier to use as a result of hundreds of subtle usability upgrades. We've increased the performance of Stormboard to make your collaboration even faster and easier. Stacks is an amazing feature that allows you to place multiple ideas in one stack of stickies that becomes its own storm. Stacks provides a way to group similar ideas or establish a hierarchy for a group of ideas. Stacks also enables you to have a series of linked storms. Locking Stickies and Title stickies are just two of the many new features that have been added.
Portia Chandler's insight:
Can't to test out, I was just looking for a new way to coloborate with my team.
See on www.stormboard.com